Welcome
How about some Turquoise, emerald green, beige and browns to escape winter and its cold colors.
Lily designs and Catherine designs have teamed up to bring you this colorful and unique collection that captures the essence of the sea , islands of the Mediterranean Sea and beach destinations.
" maggie and milly and molly and may went down to the beach(to play one day) and maggie discovered a shell that sang so sweetly she couldn't remember her troubles, and milly befriended a stranded star whose rays five languid fingers were; and molly was chased by a horrible thing which raced sideways while blowing bubbles; and may came home with a smooth round stone as small as a world and as large as alone. For whatever we lose(like a you or a me) it's always ourselves we find in the sea"
It comes with 25 highly textured, 12" papers(300 dpi, .jpg ), 1 Alpha in individual PNGs and more than 150 elements ( many of them have a soft shadowed version) including many different and unique frames, many driftwood elements, many embellished and decorated elements, different types of embellished hearts, a fence, a lighthouse, a lantern, an anchor, some metal pieces, some doors… many shells, stones and buttons … nets, birds, some sand and water, strings, ribbons, bows, pearls, jewels, necklaces, bottles, swirls, sprays, journals…a jug, some paper stars, different lace pieces…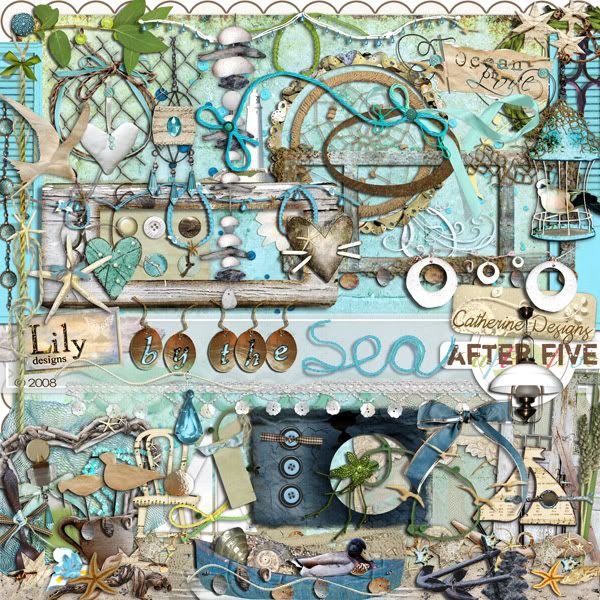 by Monic
by Fulloflife
by Kimla
by JJ
by Fabiane Rubria
by Diana32
by Anubis1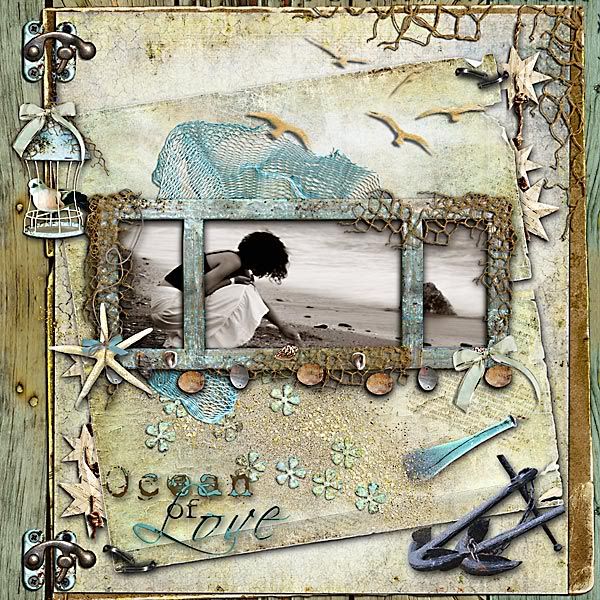 by Babelek
by Lenescobar
by Emi
I would also like to invite you to visit my
Mily Photography blog

I almost forgot ;) ... please post a comment here and we will choose 2 lucky winners of our By the sea kit on Saturday ;)
Have a great day!!!!