Hello hello hello
Somewhere, over the rainbow, way up high, there's a land that I heard of once in a lullaby…
Our newest kit called
"Cute as a button"
is finally available for purchase at
"Cute as a button" kit is ideal to create soft, angelic pages for your baby. Decorate the most beautiful moments of your life with soft feathers, white flowers and cute buttons! Kit includes 115 beautiful and unique elements and 26 originally textured papers some of them with recolored or distressed version. Everything is 300dpi resolution. Almost all elements include extra shadowed versions!
You can buy this kit
HERE
now on 20%SALE!!
by JJ
by Hananza
by Marzenka
SussieM
by JJ
by JJ
by Zelwa
by Hasmandka
by Diana23
by Babelek
by 1girl1boy (leslie)
by mru
by Kimla
by Monic
by Fulloflife
by kristenrice
by Milky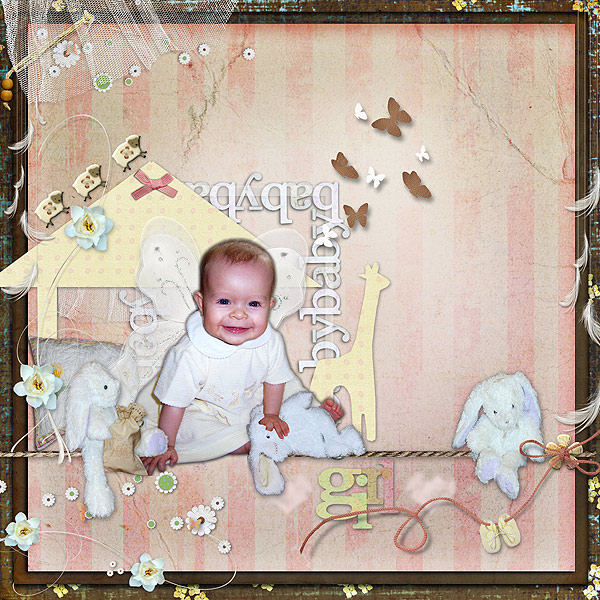 by Karina